Local activities, events and festivals
Here are some local events taking place in the near future. You can click on the links for further information including how to book where necessary. For more information see the Visit Wiltshire website.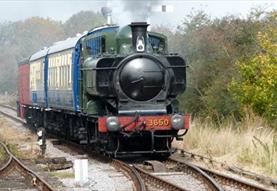 Any adult or senior buying a ticket may take a child with them free of charge on the Swindon & Cricklade Railway.
Venue
From:

30 Apr 2016 

to 

2 May 2016

From:

11 June 2016 

to 

12 June 2016

From:

23 July 2016 

to 

24 July 2016

From:

3 Sept 2016 

to 

4 Sept 2016

Salisbury's Artisan Market offers high quality products, across many stalls, including exciting fresh food, handmade arts and crafts, jewellery, home furnishings and much more.

From:

1 May 2016 

to 

1 May 2016

From:

5 June 2016 

to 

5 June 2016

From:

3 July 2016 

to 

3 July 2016

From:

7 Aug 2016 

to 

7 Aug 2016

From:

4 Sept 2016 

to 

4 Sept 2016

From:

2 Oct 2016 

to 

2 Oct 2016